So, I've been fairly busy lately, therefore knitting and Livejournal have been neglected.
I've found some time to knit, and I've used up about 1/3 of my "get out of jail free" shopping spree.
I gave away some yarn as well. A friend of my moms knits a tuque, scarf and mittens for local kids in need. I figured, i could donate some stuff i wont use, and she can use it (or pass it along to people that knit for other good causes)
It's one bag, but you can see both sides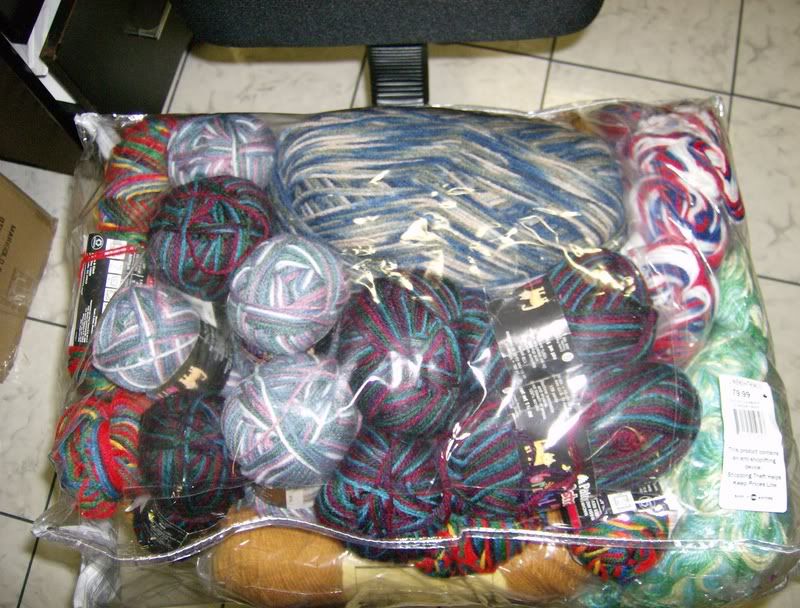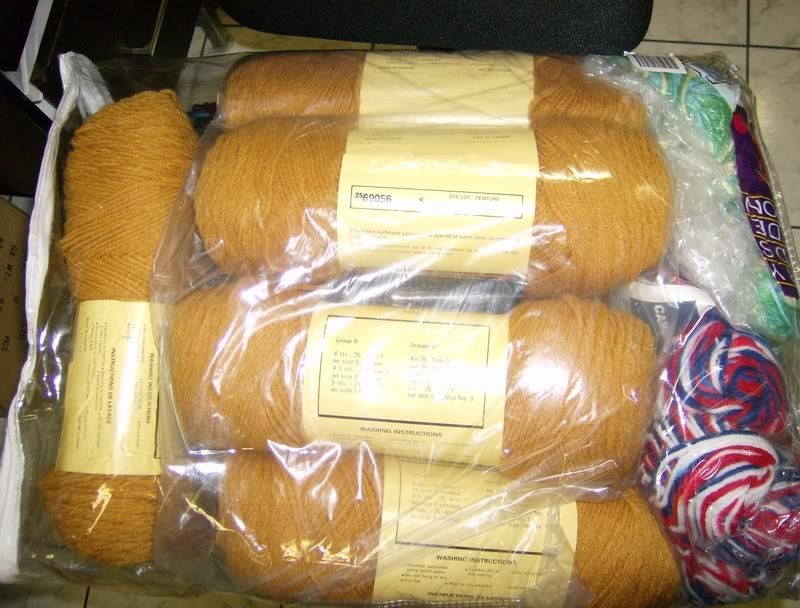 And my mom told me today that we were going to get about 2 HUGE garbage bags filled with UFOs, needles, patterns and YARN... oh dear god, yarn...
anyway... yeah, i have to get back to prom shenanigans...
good luck with the stash busting, keep us updated, and have a good day!