I posted a picture of my Red Heart stash when joining this group, and I never did get around to posting pics of my Caron's Simply Soft stash or my Homespun stash. However, the RH and SS yarn is all dwindling down, even with me buying some now and again!

Here are three before pics of my Red Heart stash and then one of what it looks like today.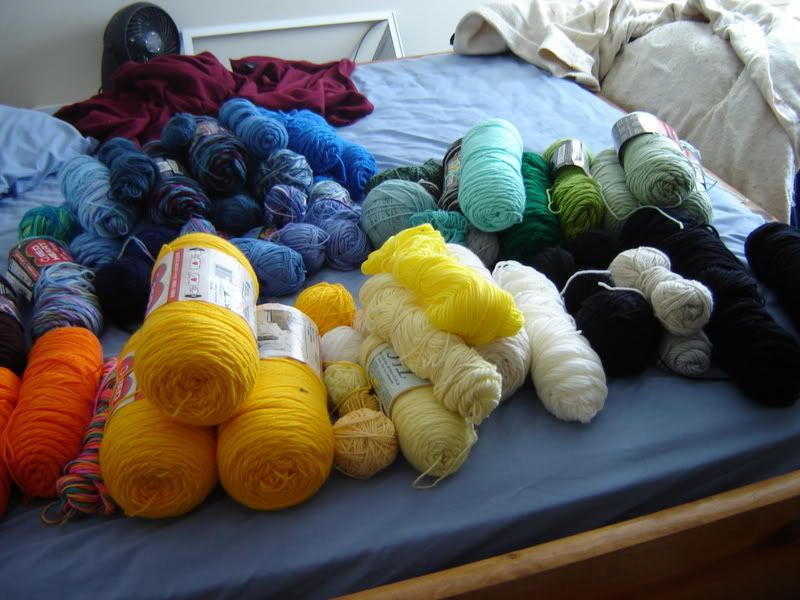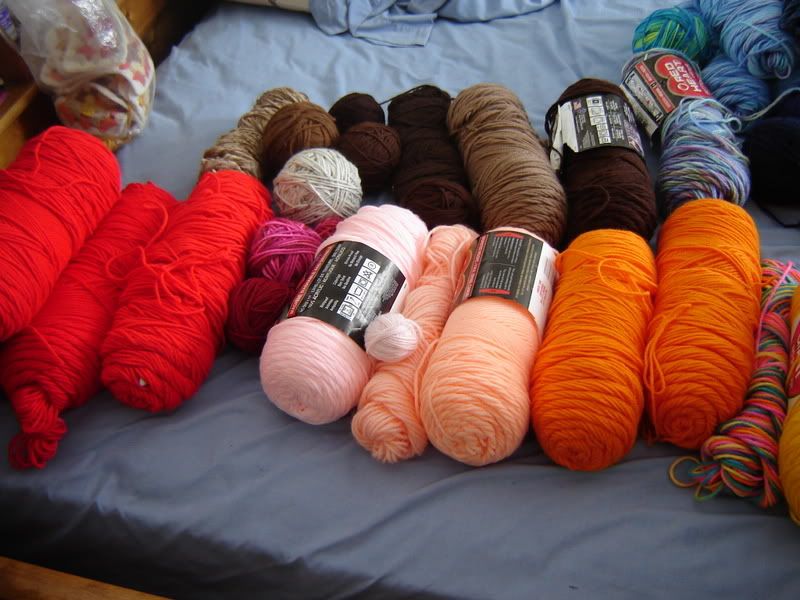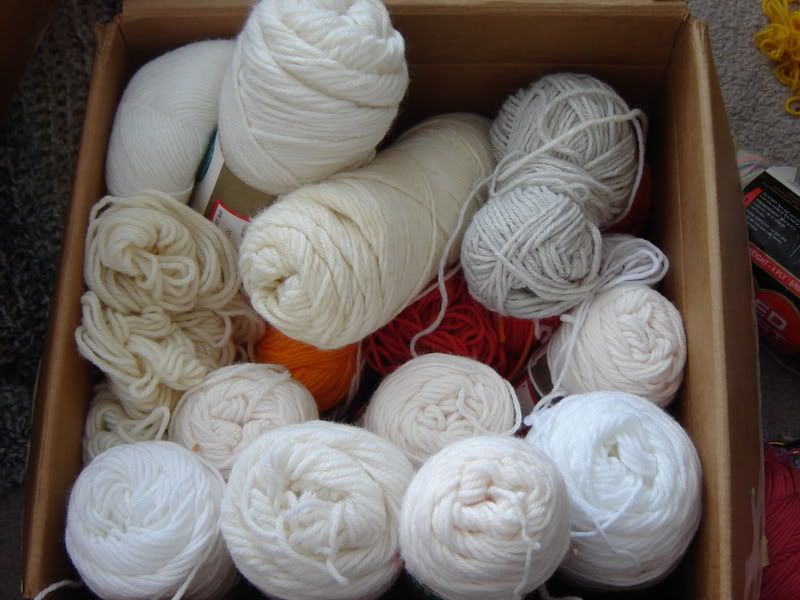 And as of today, it looks like this:




That's a huge difference! There is no way I could have fit all of the RH stash into that bookshelf when joining this community. Granted it's still a lot, but I'm making a dent in it! (and yes, that bottom shelf does have some material on it. My six year old helped me by putting away some stuff.)

My Simply Soft stash has a huge dent in it from the blanket I posted the other day, plus I've made a lot of hats from it as well. I'm sort of sorry to see that stash go. I love Simply Soft!

My Homespun stash isn't very big, and that's good because I've not really had a chance to do anything with it yet.

I'm just excited that I'm seeing results!